SOUTH AFRICAN PLAYERS WELCOME
Looking for Online Casino Bonus Codes?
At Springbok Casino our motto is 'Sharing is Caring'.  As South Africans who've had our fair share of ubuntu, we want to spread the good fortune around.  How do we do that?  By designing the best-ever online casino bonus codes for our chommies of course – and that means you!
The moment you step into our virtual gaming hall with its green and gold trim, you'll be in line for a welcome bonus that'll evoke a 'Hayibo', an 'Eish' and a wide-eyed 'Wow'.  Do you want to know more?  If you do, you'll find all the relevant information a little further down the page. 
If you're not quite ready to take the great leap into our sizzling hot entertainment zone without testing the gaming software… fear not.  There's a Springbok Casino no deposit bonus that affords you FREE access to the snazzy selection of games.  Seriaas?  You betcha!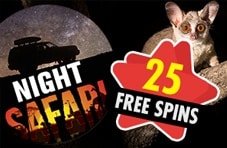 Springbok Casino Enjoys South African Night Life in Tribute to Fascinating Nocturnal Animals
25 Free Spins to join us on Night Safari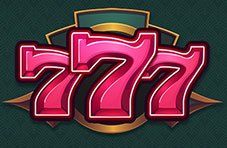 Springbok Casino is the only place for classic slot fans
Springbok Casino's 777 will launch on 26th June and offers a classic theme with the chance to win big thanks to a progressive jackpot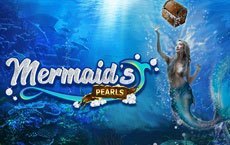 Dive into the deep blue sea at Springbok Casino
Mermaid's Pearls, the latest slot from Springbok Casino, will launch on 29th May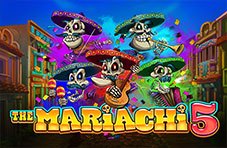 Win While Partying with The Mariachi 5
Get Ready for a slot we love at Springbok Casino with The Mariachi 5
A Cache of Bonus Codes to Reward Players Every Step of the Way
At Springbok Casino we're not joking when we say we have an incomparable selection of online casino bonus codes.  There's an incentive for registering a casino account; cash match bonuses for depositing real money into an account and cashback bonuses for players who bust their deposits without generating winnings in ZAR.
When you join our rapidly growing casino community, you are essentially covered by generous giveaways every step of the way.  That's just one aspect of the bonus bonanza. 
The other, even more heart-warming attribute of the online casino bonus codes at Springbok Casino is the eminently reasonable playthroughs and wagering requirements tacked on to the bonus T&Cs.
Now that we've given you a sample of the kind of bonuses you're entitled to, it's time to dig a little deeper in terms of the how, the where and the when:
Springbok Casino Welcome Bonus
New players who take a sho't left at Springbok online or mobile casino can claim up to R11 500 in coupon codes.  The codes are linked to three welcome bonuses activated by the first three deposits.  All you have to do is register an account, visit the cashier and redeem the first bonus – which BTW is a 100 percent match bonus capped at R1 500. 
On the occasion of the second deposit you have the option of claiming a sweet little deal.  This time the casino will match your deposit by 50 percent… up to a whopping R5 000. 
Better still, you're welcome to redeem this particular coupon code two times – that means you could have an extra R10k to spend on our RTG casino games… and up to R11 500 all-in-all! 
As we've already mentioned, the welcome bonus wagering requirements at Springbok Casino online are easily achievable at just 30 x the sum of the deposit plus the bonus!  Now how's that for a great reason to sign up right away?
Springbok Casino No Deposit Bonus
If you're not convinced Springbok is the best casino online, you've got one opportunity to check out the games, promos and support services… for free.   In this respect the no deposit bonus is the master key to the casino and the myriad delights contained therein.
We'll even give you R250 to splurge on slots, craps, video poker, blackjack or any of the other 250 plus RTG casino games featured on the games' menu. 
The awesome part of the Springbok casino no deposit bonus is you're entitled to cashout winnings of up to R1 250, provided you've satisfied the 60 x bonus playthrough!  Why would anyone want an awesome opportunity like this to pass them by? 
Springbok Casino Cashback Bonus
We know how disappointing it is to lose money on games like slots, video poker and table games.  That's why we've designed the cashback online casino bonus – to appease players who are unable to rack up the payouts.
With this bonus you can claim 25 percent of your deposit back when your account balance plummets to R50 or less.  There is one restriction.  You can only claim cashback on deposits that are not linked to any other bonusses.
What makes Springbok's cashback bonus such an attractive proposition?  Firstly, there is no maximum payout limit.  Secondly, the bonus playthrough is a negligible 10 x!  Cashback is capped at R3 000 per bonus but you can claim a cash-rich lumpsum generated by several 'failed' deposits. 
In our estimation the cashback bonus code at Springbok Casino is linked to one of the most authentic and lucrative gambling giveaways currently available online.  You too can get a quarter of your deposit back every time you fail in your quest to win wads of ZAR
Slots Tournaments at Springbok Casino
Along with our flagship online casino bonus codes, players a Springbok have access to a regular schedule of slots tournaments.  Buy-ins vary from R5 to R250 and prize pools frequently hit a few thousand Rands.
The main attraction is the freerolls that cost absolutely nothing but provide plenty of moola in return.  Last but not least, the tournament slots are chosen with care and according to the in-game bonus features that can bump up participant's betting accounts.  It really is a freeroll free-for-all at Springbok online casino.
Yebo-Yes to Free Spins Bonuses
Aside from the online casino bonus codes featured on the promotions page, Springbok Casino frequently sends exclusive offers directly to players.  Many of these bonuses are in the form of free spins on feature-rich video slots. 
What that means is you can play blockbuster RTG slots like Enchanted Garden, Achilles, Crystal Waters and Goldbeard for free… and bank the winnings.  You'll also be in line for free spins on the new games that are launched at Springbok Casino every few months.
Free spins bonuses at Springbok Casino have a 60 x playthrough based on the initial free spins value in Rand terms.  Can you afford to miss out on an infinite array of online casino bonus codes at Springbok Casino?  If you're smart, you'll sign up via our site today!
What Are the Key Advantages of Springbok Casino Bonuses?
Convenient coupon-based redemption method
Mid to low playthroughs
No max cashback payout limit
Up to R500 in no deposit free cash
A R11 500 Welcome Bonus pack

Copyright ©2019 Springbol Casino. All rights reserved.